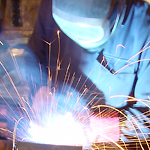 For product services, BLANDFORD engineering has a comprehensive range of machine tools to work standard steel product:
Drilling Turning Milling

Punching Cropping Folding

Guillotine laser cutting flame cutting

Plasma cutting
BLANDFORD engineering has built its reputation on welding of a consistently high standard that we will not compromise.
We offer all standard welding processes: MIG, TIG, MMA(stick) are the most common jointing methods used, however, the more traditional gas welding is available where required.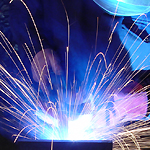 Materials welded
Mild steel

Stainless steel

Aluminium

Cast Steel

Cast Iron

Copper (TIG)
All production welders at BLANDFORD engineering have been tested and passed at both City & Guilds and BS4872 part1 levels. Other codings available as required, testing undertaken if requested.